10 Things You Didn't Know about Vanessa Bell Calloway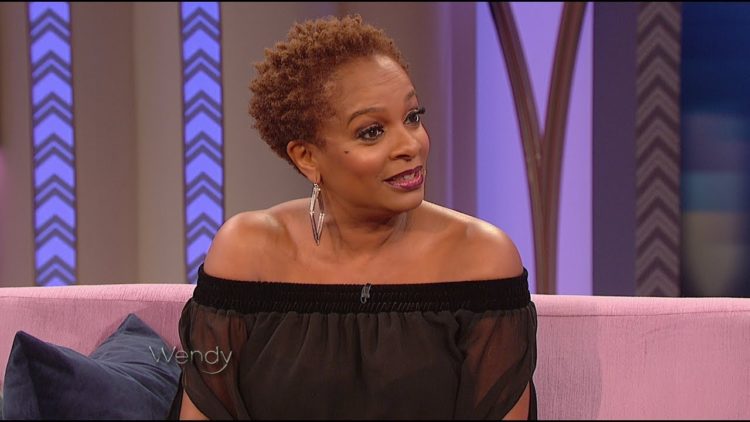 Although Vanessa Bell Calloway began her career as a dancer, she's since become best known for her roles in the likes of What's Love Got to Do with It, Crimson Tide, Shameless, and Saints & Sinners…. not to mention the 1998 classic comedy, Coming to America. Fans of the film are set for a treat with the upcoming release of Coming to America 2, which will see both Eddie Murphy and Bell Calloway back in business as Prince Akeem and Princess Imani Izzi. With the film not scheduled for release until Dec. 18, 2020, we've got a while to go yet- keep your appetite sated in the meantime with the ten little facts.
Her Net Worth
An actress with over 100 acting credits to her name is unlikely to be short on cash, something that's certainly true in Bell Calloway's case. According to the latest estimates over at Celebrity Net Worth, the actress has managed to accrue the kind of wealth most of us can only dream of… or $600 thousand, if we're going to put an exact figure on it.
She made her TV debut on All My Children
After beginning her career on stage, Bell Calloway made the transition to TV in 1985 with her performance as Yvonne Caldwell on the daytime soap, All My Children. From there, she made numerous cameo appearances on prime-time shows such as The Colbys, Falcon Crest, 227, China Beach, A Different World, and L.A. Law. In 1992, she won the part of a series regular on Rhythm & Blues, a show that paved the way to further success in the likes of Under One Roof (1995), Shameless (2011-2016), and, most latterly, Saints & Sinners (2016-).
She first appeared on film in 1987
Two years after making her small screen debut on All My Children, Bell Calloway landed her first big-screen role as an uncredited "woman" in the police detective film, Number One with a Bullet. While the part may have been minor, it opened the door to bigger success, with roles in the likes of Coming to America, What's Love Got to Do with It, The Inkwell, and Crimson Tide following quickly on its heels.
She's an 8-time NAACP Image Award nominee
Her cabinet may not be groaning with trophies just yet, but Bell Calloway's prolific output over the last 30 years hasn't gone unnoticed by critics and award panels. As a testament to her talents, the actress can boast eight NAACP Image Award nominations to her name: the first (an NAACP Image Award Outstanding Supporting Actress in a Motion Picture) came in 1993 for her performance as Jackie in What's Love Got To Do With It; the second, an NAACP Image Award for Outstanding Actress in a Drama Series, came in 1996 for her portrayal of Maggie Langston in Under One Roof. Other performances to receive an award nod include Miss Williams in America's Dream (1996), Rosalee Clark in Orleans (1997), Johnnie Mae Matthews in The Temptations (1998), Mrs. Michelle Ronning in Boston Public (2001), Gwen Hendrix in The District (2003-2004), and Gail Strummer in Hawthorne (2010-2011).
She's a breast cancer survivor
In 2009, Bell Calloway was diagnosed with ductal carcinoma, an early stage of breast cancer. After undergoing two lumpectomies and finally, a mastectomy, she was diagnosed cancer-free. In 2016, she shared her experience, and the insights she'd taken from it, with Ebony magazine. "Anytime you go through anything so emotional, you learn a lot. I'm very grateful and blessed. I love my birthdays even more. I'm 58 now. Some people stress about becoming older, but who cares about your age? You can't turn 80 without turning 60," she shared. "It's nice to walk around without skepticism. I wake up every day worry-free. I forget I even had cancer sometimes because I'm so entrenched in the goodness of life. It's a gift."
She loves getting older
Some actors and actresses bemoan every passing year, fearing the work will dry up at the first sign of grey hair. Not so Bell Calloway, who's so happy with the rolling of the decades, she's invited women to celebrate getting older with her as part of her This is My Sexy Sixty campaign. The campaign, which Bell launched to mark her own 60th year, invites women to 'look their best, feel their best, but most of all… be their best!'… a piece of wisdom she herself learned in her 20s. "I learned that in my twenties to really just focus inward and let the universe and God speak to me," she's said. "That has really helped me in a lot of ways as I grew older. Also, not to be afraid of being assertive at that age. Young women try to be so pleasing and we're always apologizing. Although I was very strong and confident in my twenties, I wish I could have been even more so. The older you get, the less you care."
She's using her message to help others
As a breast cancer survivor herself, Bell Calloway is only too aware of the importance of regular checkups and screenings, something she promotes with a passion in her role as a spokesperson for Susan G. Komen's Know Your Girls Campaign. "We know the girls in our lives. We know our moms, our daughters, our sisters, our friends, our sorrows. We should know the girls we carry around every day," the actress told Rolling Out. "Do you have a group of girlfriends that call each other up and ask, 'Did you get your mammogram?' As women, we need those who will hold us accountable for our health."
She started out as a dancer
Before she became an actress, Bell Calloway was a dancer, studying with the likes of Alvin Ailey, George Faison, and Otis Sallid, and finally getting her start on the stage of Michael Bennett's original Broadway production of Dreamgirls.
She's a control freak
Bell Calloway has always been very careful about how she presents herself in the media, preferring to keep a strict reign on how her image, and her family's image, is presented. "I'm very meticulous about my image, about my family's image, and I have to have total control of photos that go out of me, my children, my family, anything that's said," she's told Ebony. "I always tell interviewers to please feel free to contact me to clarify anything because that has happened to me when people are rushing to write articles and they kind of misconstrue what I said, and they write it the way they think it is—and that ticks me off. You have to control things, especially with social media, because once it's out there, it's out there. And that becomes the fact.
She's got two kids
In 1988, Bell Calloway married anesthesiologist Dr. Anthony Calloway. The couple are still happily married, and share two daughters, Alexandra and Ashley (who you may remember from her stint on the Bet series Baldwin Hills between 2007-2009).