Actress Vanessa Bell Calloway- Our favorite queen is still busy!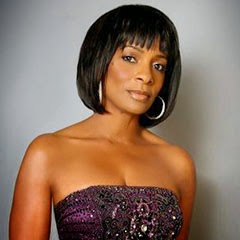 ICON VANESSA BELL CALLOWAY in so many words is Our Favorite Queen. To many she is that (girl) young lady years ago in Eddie Murphy's  "Coming To America' that made us all aware that she will be around for more then 15 minutes.
Vanessa is one of my favorite actress and today she is still busy with her career doing many things from plays to producing her own Web Series "In The Company of Friends.
For those who may not be aware of her work here is her video reel of some of her work.
Personally we all remember this favorite scene from "Coming To America" A Star Is Born!
2014 What is she doing? Well what has gotten our attention was her webseries "In The Company Of Friends, Radio Show, One Woman Play,Working with Non for Profit Organizations.
Visit Vanessa's to see all the Episodes  "In The Company Of Friends" http://inthecompanyoffriends.tv/Follow her on Twitter https://twitter.com/nessabcalloway
To Keep up with Vanessa Bell Calloway visit  her website  http://www.vanessabellcalloway.com/
Coming Soon An Exclusive Interview with Vanessa Bell Calloway for Who's That Lady Entertainment The Phenomenal Women http://www.whosthatladyent.com You can read some of our Interviews by other phenomenal Women In Entertainment http://www.whosthatladyent.com/#!wtle-exclusive-inteviews/cmci