Coming To America 2: Every Character Returning For Eddie Murphy's Sequel
Plenty of Coming to America cast members are returning for Coming 2 America. Here's a complete cast and character reprisal guide for the sequel.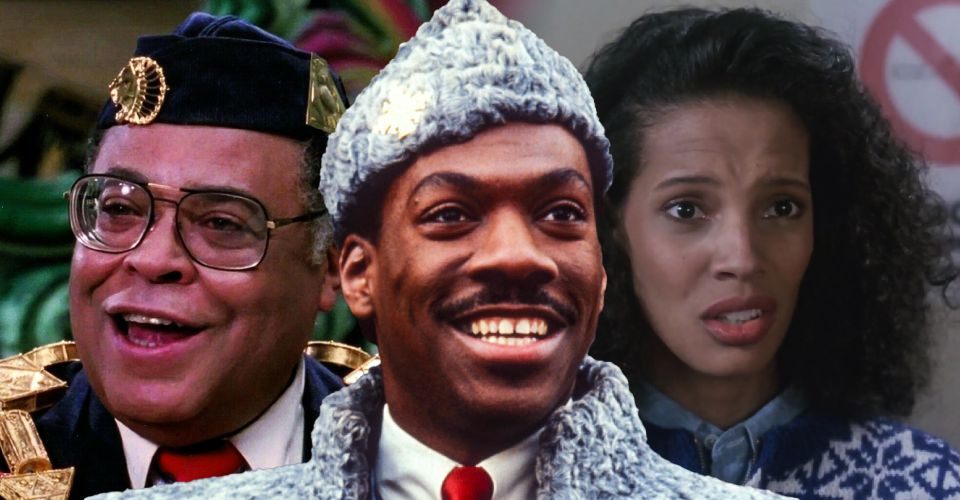 Many of the original cast members from Coming to America cast members are returning for the upcoming sequel, Coming 2 America. Directed by Craig Brewer, the second franchise installment was announced in January 2019 with Eddie Murphy reprising his role as Prince Akeem Joffer. Coming 2 America is currently scheduled for a December 2020 release.
The original Coming to America premiered in 1988. John Landis directed the romantic comedy, in which Prince Akeem leaves his native Zamunda for Queens, New York. Hoping to find the ideal partner, Murphy's character pretends to be poor and eventually courts Lisa McDowell, the daughter of a wealthy restaurant chain owner. Prince Akeem's best friend Semmi also makes the trip for emotional support. Coming to America was a major hit at the box office, and solidified Murphy's status as a legitimate A-list movie star.
Murphy has re-invigorated his career in recent years with a return to Saturday Night Live and a starring role Netflix's critically-acclaimed Rudy Ray Moore biopic Dolemite Is My Name. With both Beverly Hills Cop 4 and Coming 2 America on the way, Murphy appears to be returning to his comedic roots, and tapping into the humor that made him such a big star throughout the '80s. Here's every returning actor who will appear in Coming 2 America.
Eddie Murphy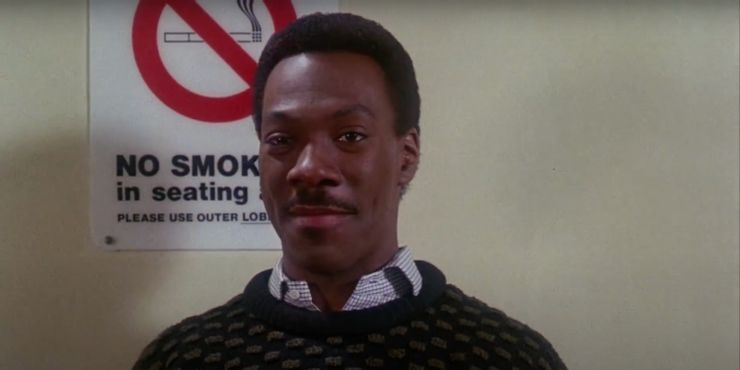 Eddie Murphy returns as Prince Akeem Joffer, the future King of Zamunda, who travels to America after learning that he has a son named LaVelle. In Coming to America, Akeem grows tired of his royal lifestyle and lack of quality time alone. He travels to Queens, New York to find his Queen to be, and in his new incognito role discovers that Americans can be rather judgmental and dismissive of working class people. Coming to America is somewhat of an outlier in Murphy's '80s filmography, as he dials down the comedy in the main role and focuses more on the inherent drama. Murphy also plays three other comedic characters: the singer Randy Watson, a barber shop patron named Saul, and a barber shop owner named Clarence.
In pop culture, Murphy is best known for starring in the Beverly Hills Cop franchise, and for playing numerous characters in The Nutty Professor. Murphy earned an Oscar nomination for his performance in the 2006 musical Dreamgirls.
Arsenio Hall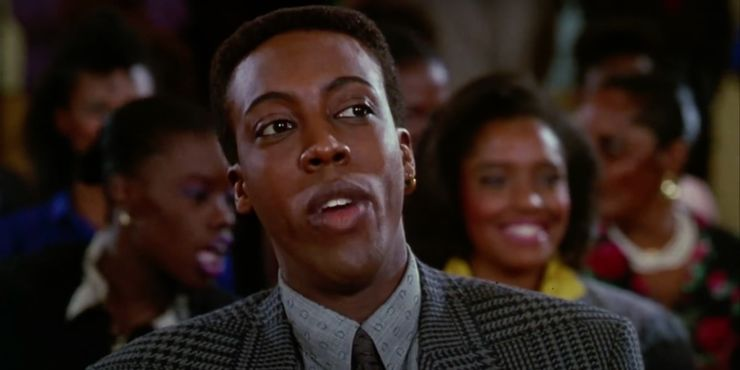 Arsenio Hall reprises his role as Semmi, who once again travels to America with his best friend, Prince Akeem Joffer. In Coming to America, Semmi is indeed loyal to the Prince of Zamunda but also attempts to boost his own ego while living in Queens. For example, Hall's character tells Patrice McDowell (Allison Dean) that he's actually an African Prince, and that Akeem is his servant. Naturally, this boast comes back to haunt Semmi, if only briefly. Hall hosted The Arsenio Hall Show from 1989 to 1994. In Coming to America, he also plays the characters Reverend Brown, Morris the Barber, and Extremely Ugly Girl.
James Earl Jones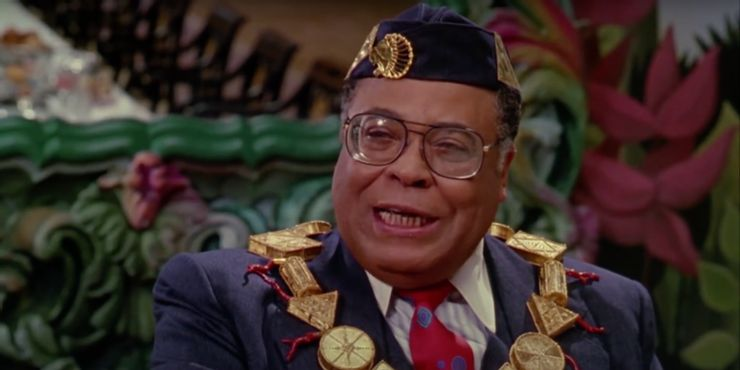 James Earl Jones returns as King Jaffe Joffer, who is now sick and anticipating his son's reign as King of Zamunda. In Coming to America, King Jaffe attempts to arrange a marriage for Prince Akeem, and eventually tracks him down in Queens. In pop culture, Jones is best known as the voice of Darth Vader in the Star Wars franchise. He also voiced Mufasa in both the original animated version of The Lion King and the 2019 remake.
Shari Headley
Shari Headley reprises her role as Lisa McDowell, who is now Prince Akeem's wife. In Coming to America, Lisa befriends Akeem and insists that she doesn't mind seeing his "poor" apartment. Lisa eventually learns that Akeem is indeed a wealthy prince and surprises him during a Zamunda wedding ceremony. Headley has sustained a busy career over the years, playing Officer Mimi Reed Frye in All My Children and D.A. Jennifer Sallison in The Haves and the Have Nots. She recently played Harmony in Showtime's On Becoming a God in Central Florida.
Vanessa Bell Calloway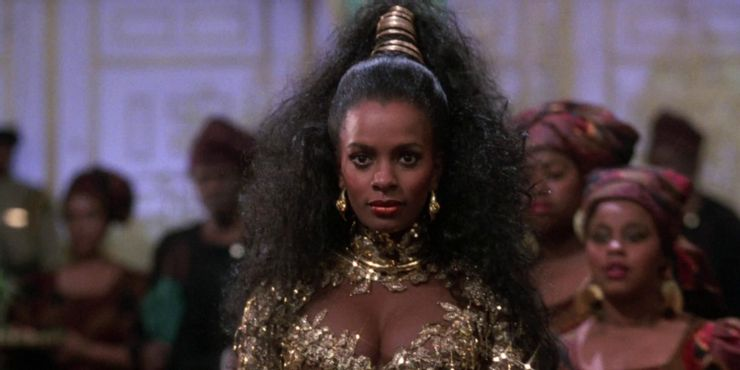 Vanessa Bell Calloway returns as Imani Izzi, who was originally supposed to marry Prince Akeem. In Coming to America, Wesley Snipes joins the main cast as Imani's brother, General Izzi. Calloway played Jackie in the 1993 film What's Love Got to Do with It. In recent years, she appeared as Carol Fisher in Shameless and Sarah in Unbelievable.
Paul Bates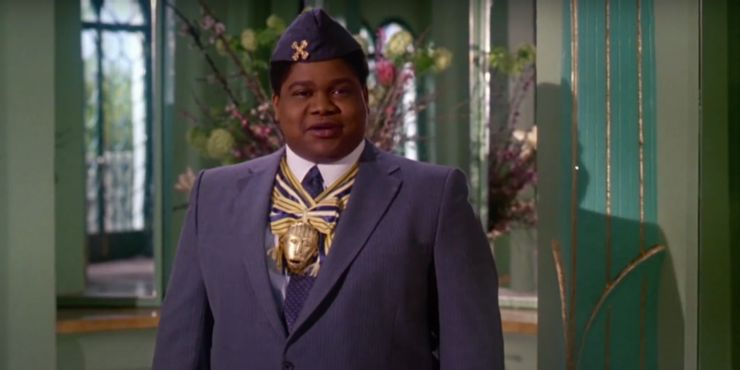 Paul Bates is back as Oha, a royal servant who performs "She's Your Queen to Be" in Coming to America. Bates is best known for portraying Marty in True Romance and Manny in 8 Mile. More recently he has appeared in guest roles in The Conners, Modern Family and Young Sheldon.
John Amos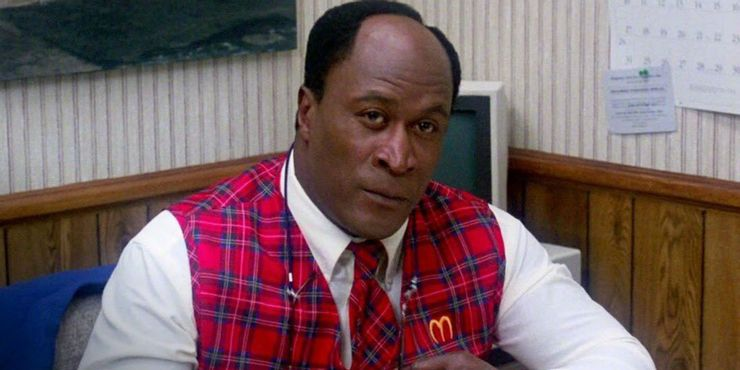 John Amos returns as Cleo McDowell, Lisa's father. In Coming to America, Cleo initially warms up to Lisa's wealthy boyfriend, Darryl Jenks (Eriq La Salle) – until he discovers that Akeem is an African prince. Amos also portrayed James Evans Sr. in the '70s sitcom Good Times and earned a Primetime Emmy nomination for his performance as Toby in Roots. Amos recently played Deacon Eller in Ballers.
Louie Anderson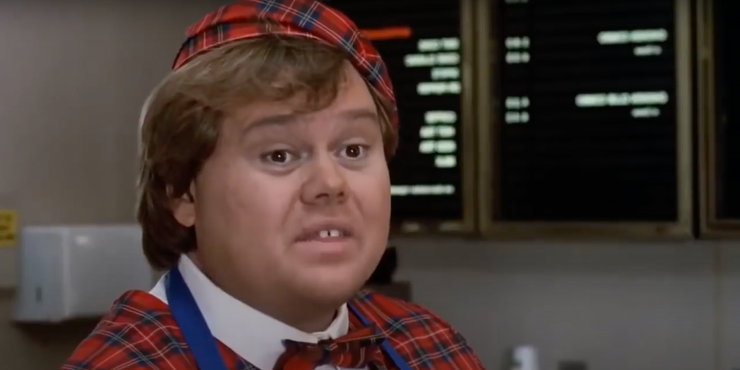 Louie Anderson reprises his role as Maurice, Akeem's McDowell's co-worker. In Coming to America, Maurice lays out his long-term plan for rising up the ranks. An accomplished stand-up comedian, Anderson is best known for his acclaimed performance as Christine Baskets in Baskets, for which he won a Primetime Emmy Award in 2016. Anderson currently plays Bob in Search Party.
Garcelle Beauvais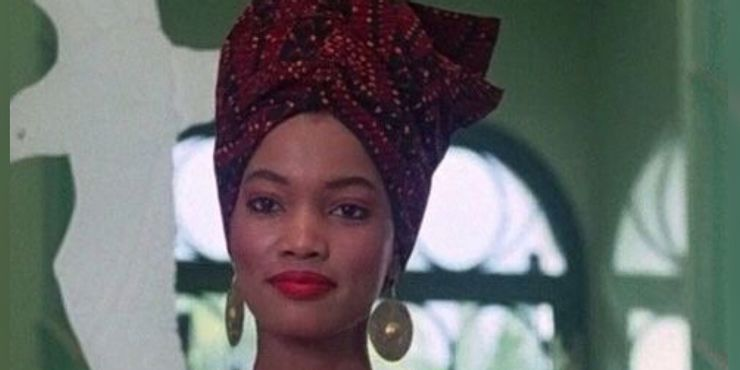 Garcelle Beauvais will reprise her role as Rose, one of Prince Akeem's rose bearers from the original film, in Coming 2 America. In pop culture, Beauvais is best known for portraying Doris Toomes in Spider-Man: Homecoming. She also recently played Veronica Garland in The CW'S anthology series Tell Me a Story.
Coming 2 America was written by Coming to America screenwriters David Sheffield and Barry W. Blaustein, along with Black-ish creator Kenya Barris.
Source: https://screenrant.com/coming-2-america-movie-sequel-returning-characters/