Coming to America 2 Will Make You Pee Yourself Laughing, Wesley Snipes Promises
Wesley Snipes teased movie-goers are "going to have to wear a diaper" when they see Coming 2 America, because it is so funny.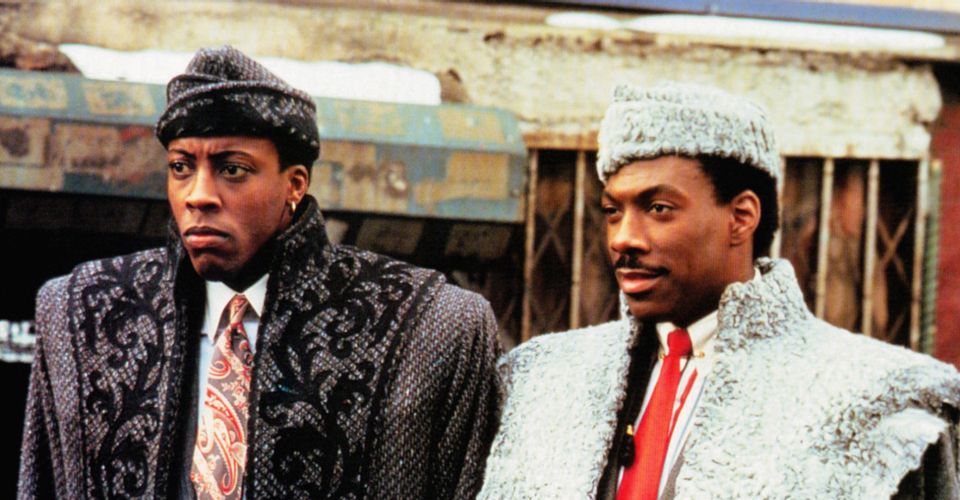 Wesley Snipes has revealed new details about the highly-anticipated sequel to Coming to America, doubling down on co-star Eddie Murphy's recent claim that the Coming 2 America is "funnier than the first one."
"You're going to have to wear a diaper!" Snipes told ET, "You're going to have to put something or some pad underneath because you're going to just leak all over yourself. I am telling you." The actor went on to explain that there were multiple times when the cast broke character on set because of laughter, noting, "And there was some funny people on this particular production. A lot of talented people… and a lot of the older, or the original cast, has rejoined. So very interesting things you're going to see with this one."
Snipes also opened up about how he landed the role of General Izzi — the older brother of Vanessa Bell Calloway's Imani Izzi — in Coming 2 America. "I think it was myself, Eriq La Salle, and I want to say Mario Van Peebles were the finalist in getting that role — and I didn't get it," he recalled. "I remember [being] in my bathroom, in front of the mirror, and the Denzel Washington tear running down my face. So sad. I thought my career was over. How could I lose that opportunity to work with Eddie Murphy?"
Ultimately for Snipes, the role came back around, and he jumped at the opportunity to join the Coming to America family. "When I saw all of them, and I was on the set, and I walked in and I saw the production design, I was like, 'This is why I do this,'" Snipes added, "'This is why I'm in this business right here.'"
Coming 2 America is being directed by Craig Brewer and stars Murphy as Akeem/Randy, Arsenio Hall as Semmi, Jermaine Fowler as Lavelle, Leslie Jones as Lavelle's mother, Tracy Morgan as Reem, James Earl Jones as Jaffe Joffer, and Louie Anderson as Maurice. The film is scheduled to hit theaters on Dec. 18, 2020.
Source: https://www.cbr.com/coming-2-america-pee-laughing-wesley-snipes/