Here's How Vanessa Bell Calloway Enjoyed an Anniversary Dinner with Her Husband of 32 Years
Vanessa Bell took to Instagram where she shared a clip of herself with her husband at a dinner in celebration of their 32nd wedding anniversary and the duo looked happy together.
Vanessa Bell and her husband Anthony Calloway recently celebrated 32 years of marriage and the duo made their day more special by spending time together. Taking to Instagram, Bell shared a video of herself with Calloway during an anniversary dinner in Malibu.
In the video, Bell was seen asking her husband to list one thing he loves about her and something he doesn't love about her.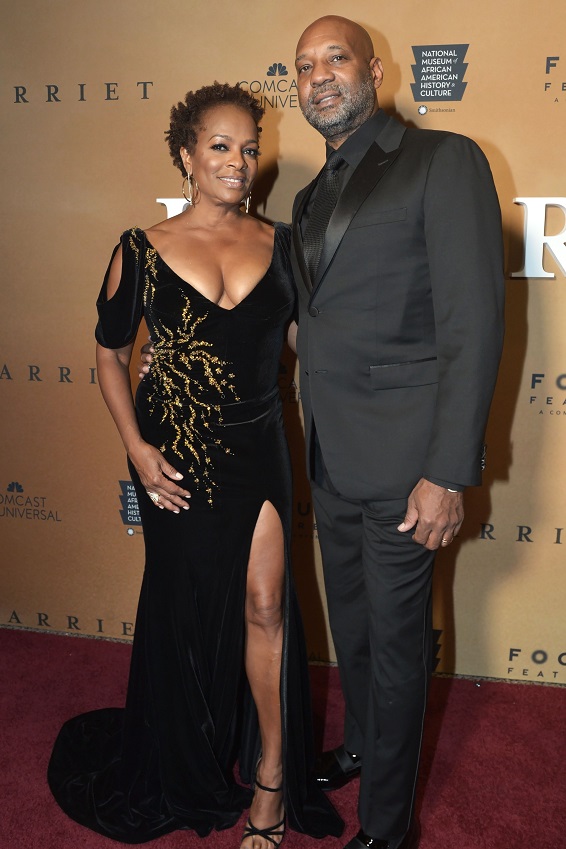 In response, Calloway noted that he loved Bell because he knows she would always have his back. He, however, added that his wife's competitive spirit was one thing he did not like so much.
Bell then went on to note that she loves Calloway for his smartness and for always making the best decisions for their family. 
The adorable clip concluded with the couple thanking their family and friends before sharing a lovely kiss. While adding a caption, Bell noted that they were grateful for life, love, family, and genuine happiness.
Calloway and Bell tied the knot on September 3, 1988. The two have enjoyed a blissful relationship ever since but not without some difficult times.
Bell once noted that she believed it was important for couples to have individual identities.
When Bell was only 52, she was diagnosed with breast cancer for which she had a mastectomy and a breast reconstruction surgery. With the support of her friends and family, she recovered and has learned to be more grateful for life and its numerous blessings.
In 2018, Bell and Calloway celebrated their 30th wedding anniversary and as a show of love, they renewed their vows in an intimate ceremony with family and friends.
While speaking about the secret to their long-lasting union, Bell once noted that she believed it was important for couples to have individual identities. She also added that understanding that love changes and being willing to change along with it is an essential key to a blissful marriage.
Born on March 20, 1957, Bell is an actress best known for her role in the 1988 movie "Coming to America." She has also appeared in films such as "What's Love Got to Do With It" and "Daylight."
With a successful career and a lifelong marriage to the love of her life, Bell simply couldn't have asked for a better life.
Source: https://news.amomama.com/226763-vanessa-bell-calloway-enjoys-anniversary.html