Interview with the Cast of "Saints and Sinners"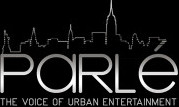 Article by Lisa Collins-Hayes, Parlé Magazine.
Members of the Cast of Bounce TV's Saints & Sinners Introduce Readers to the new Breakout Series.
Saints & Sinners is an all new original series on Bounce TV,  The show premiered on Sunday, March 6th.  The promos look juicy and after talking with several of the cast members, this show has so many twists and turns, it's going to knock your socks off.  The show centers on the Greater Hope Baptist Church, the heartbeat of Cypress, GA, a southern town outside Atlanta. When a violent murder rocks the community, the church that holds the secrets of the entire town is at risk of imploding.  The cast is star-studded with names like Vanessa Bell-Calloway, Christian Keyes, Clifton Powell,Jasmine Burke, Gloria Rueben, Keith Robinson, JD Williams, Afemo Omilami and Richard Lawson.
Vanessa (Lady Ella Johnson), Clifton (Rex Fisher), Jasmine (Christie Johnson) and Keith (Miles Calloway) took some time to give me a run down of what readers can expect from Saints & Sinners.  Here's what they had to say:
Parlé Mag:  New series, what's the draw in?  Why should people tune in to see Saints & Sinners?
Vanessa:  It's great entertainment.  The plot is about a church that my father led for many years and now my husband (played by Richard Lawson) has taken the helm and is murdered in the first episode.  Like many before him, he had a street life before becoming the leader at the church.  So right from the start, it's not your typical church show.
Parlé Mag:  What were your initial thoughts when you first read the script for Saints & Sinners?
Clifton: I thought it was juicy and delectable.  I loved that I was getting to play a gritty guy without having to water him down.
Vanessa: I was drawn to the power the women had.  They were all written to be powerful, ambitious, and have dreams of their own.
Jasmine:  I liked the writing in general.  There were a lot of twists, turns, cliffhangers and things that make you want to watch to find out what's going to happen next.
Keith: The framework was there.  Great talent and great cast.
Parlé Mag:   Talk to me about the fashion and music elements that will be brought to the show?
Keith: We're bringing the music for sure.  The Gospel soundtrack is schedule to be released March 27th.  I'm on it, Erica Campbell and Kelly Price—it's really an extended character of the show.  As for fashion, yes I'm sure our characters will look good and we'll allow the views to decide what's trending.
Parlé Mag:   With a title like this, we want to know, in real life—who's a saint and who's a sinner?
Vanessa: (After she gasps and laughs) None of ya'lls business.  No, let me retract that, with, none of ya'lls damn business!  Well, I'll say this—I'm not as bad as my character on the show.
Jasmine: I was sinner, but I prayed about it and now I'm a saint!  Isn't that the goodness of Jesus?
Keith: Yeah (laughing) none of your business.
Clifton: Oh I'm not going to lie.  I'm a sinner.  But I'm going with Jasmine on this one; I'm trying to get closer to God.  He's not done with me yet!