Letters from Zora: In Her Own Words- Back by popular demand!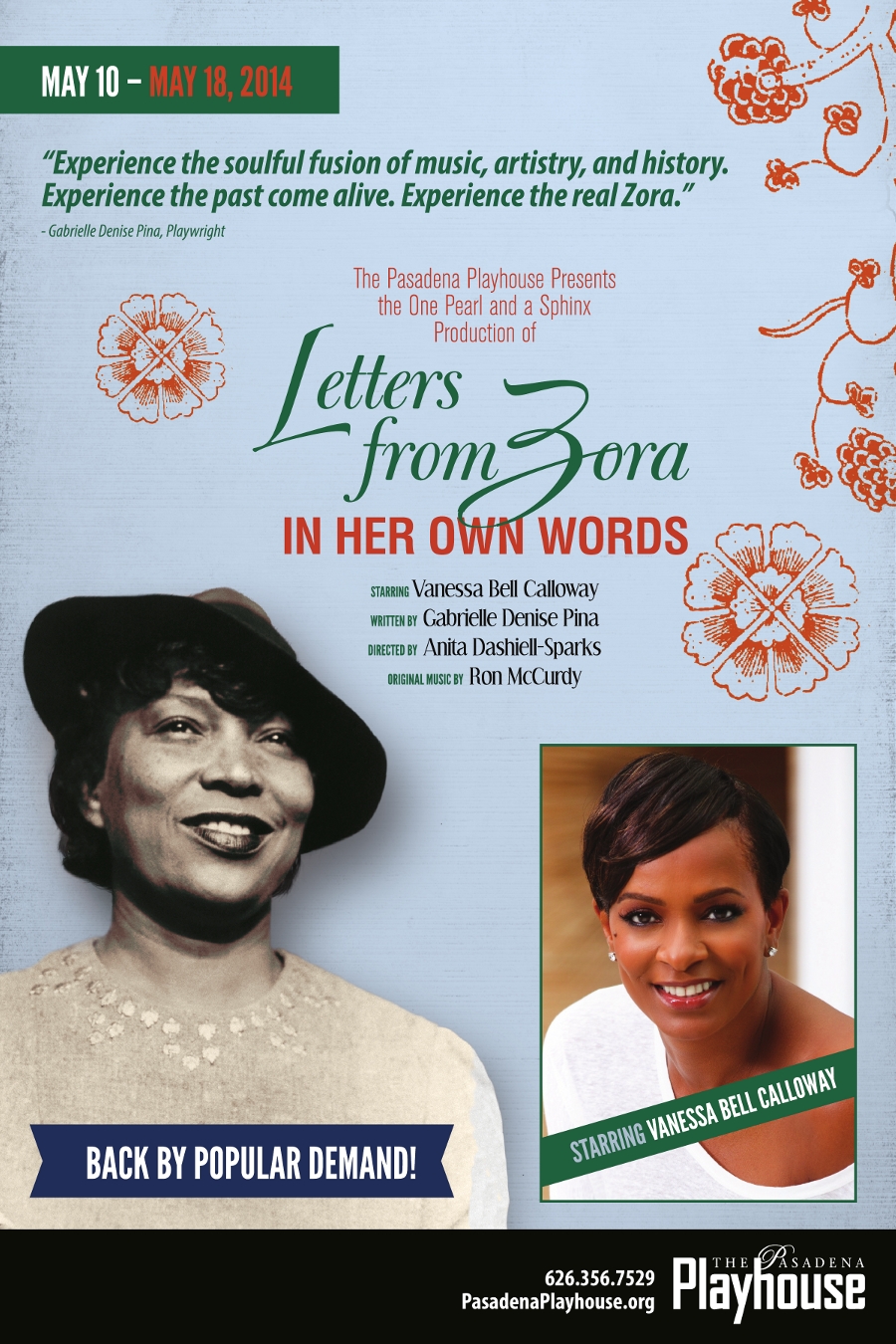 Veteran actress Vanessa Bell Calloway plays the role of Zora in this provocative multimedia production directed by Anita Dashiell-Sparks and written by novelist Gabrielle Denise Pina. With original music composed by Ron McCurdy and archival images collected by Margie Labadie, LETTERS FROM ZORA will illuminate Hurston's prose, her life, her distinctive array of friends and foes and her unique view of a jazz-age world.
Limited VIP Packages including premium seating (ROW D), post-show meet & greet with Gabrielle Pina, Vanessa Bell Calloway and Anita Dashiell-Sparks and light reception is available for $150.00 per ticket. VIP Pacakages are available only on the following performances: Saturday, May 10 at 8:00 p.m.; Thursday, May 15 at 8:00 p.m.; Friday, May 16 at 8:00 p.m.; Saturday, May 17 at 8:00 p.m. and Sunday, May 18 at 2:00 p.m.
Performances are selling out- get your tickets today!
For more details, visit the Pasedena Playhouse website:
http://www.pasadenaplayhouse.org/box-office/special-events/letters-from-zora.html