Los Angeles City Hall Honors Vanessa Bell Calloway For Black History Month
Los Angeles City Hall held a reception to kick off African American Heritage Month in Los Angeles on Feb. 4th.
The African American Heritage Month Awards are held by the city of Los Angeles and the Our Authors Study Club to honor some of the country's shining lights in the areas of the arts, academia, business, medicine, government and the non-profit sectors. Hundreds attended the ceremony, which kicked off in the city hall chambers.
The Spirit of Los Angeles Award was presented to stage and screen actress Vanessa Bell Calloway, recipient of eight NAACP Image Award nominations. Currently recurring on the top-rated hour drama Shameless on Showtime, some of Calloway's movie credits include Coming to America, What's Love Got to Do with It, The Inkwell, Crimson Tide, The Brothers, Cheaper by the Dozen, and the Temptations.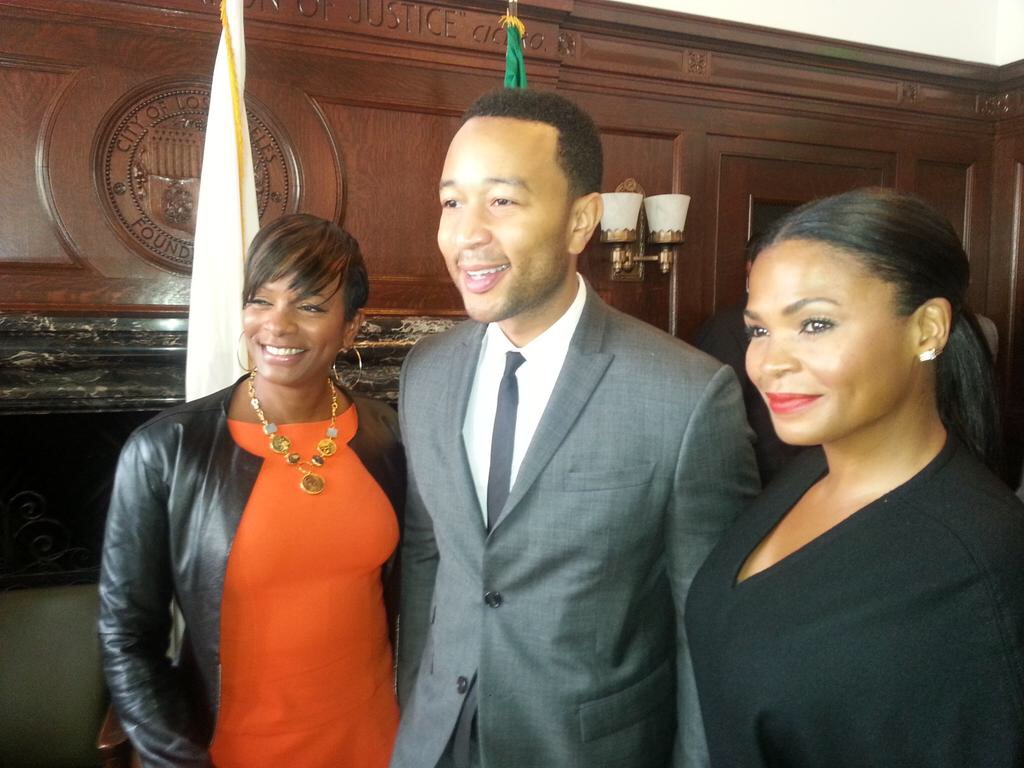 Other awardees included Hall of Fame Basketball Center Kareem Abdul-Jabbar, actress Nia Long, and singer, songwriter, pianist, producer and eight-time Grammy nominee John Legend.
For more news and in-depth updates on Vanessa Bell Calloway and her upcoming projects, visit her blog at www.inthecompanyoffriends.tv/celebrity/itcof-blog/