Saints & Sinners Breaks Records: Catch Up Online or With the BounceTV App!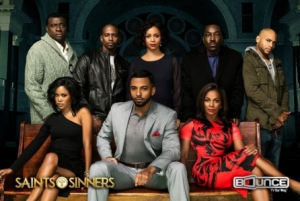 BounceTV's Saints & Sinners drew 1.3 million viewers last week. Now you can catch up- watch previous episodes online at www.bouncetv.com/shows/saints-and-sinners or with the new BounceTV app!
Don't miss new episodes on BounceTV, Sundays at 9/8C. Click here to find a station in your area.