Saints & Sinners Review: Calloway's "First Lady Ella Johnson is a force to be reckoned with!"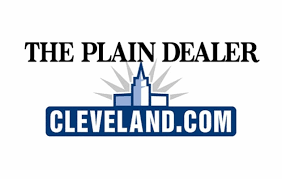 Article reprinted from The Plain Dealer, March 6, 2016: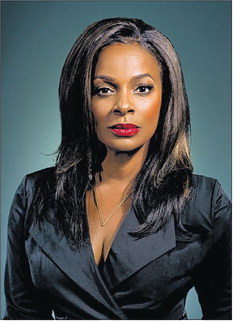 Set in a small Georgia town near Atlanta, the new drama "Saints & Sinners" is a steamy mix of deceit, greed, corruption and murder. Might the setting for this power struggle be City Hall, a powerful local business or maybe a hospital?
Nope. Welcome to the Greater Hope Baptist Church. Premiering tonight on Bounce TV, the network founded in 2011 for black viewers, "Saints & Sinners" explores the complex world of a church that's a major player in a small town.
Looming over that world is the formidable figure of "first lady" Ella Johnson, played by Vanessa Bell Calloway.
"One of the things that most appealed to me about this series is that the women are so strong," said Bell Calloway, the Toledo native who grew up in Cleveland. "Not just me, but the mayor, played by Gloria Reuben, and my daughter, played by Jasmine Burke. These are very strong female characters, and Lady Ella is not your typical sit-inthe-church-with-a-new-hatevery- Sunday kind of firstlady." No, she's not. When she speaks her mind, you'd better listen.
"She has a lot of depth, a lot of secrets, a lot of ambition," Bell Calloway said during a telephone interview. "She's very manipulative. She's got a lot going on. You don't mess with her. She's not the long-suffering wife who lives in the shadow of her husband. She's a force to be reckoned with, and she will let you know that."
There were other reasons Bell Calloway was attracted to the eight-episode drama series.
"With Kerry Washington and Viola Davis, you're seeing more and more African- American women being cast as the top star in a show — being No. 1 on the call sheet, as we say in the industry," she said. "And, needless, to say, being the lead also was very appealing to me. I also really love that it wasshot on location. Sometimes L.A. just doesn't lend itself to making another environment real. It helped to be drenched in the small-town Southern culture you're trying to portray."
The series gets rolling when a murder rocks the Greater Hope Baptist Church.
"Everyone is a suspect," Bell Calloway said. "Everybody has something to hide. And no one is safe."
The heartbeat of little Cypress, the Greater Hope Baptist Church began as a 10-member congregation when the civil rights movement was at its height. Over the decades, the congregation grew and so did the church's influence in the town.
"Growing up on Cedar Avenue, I was raised Catholic," said Bell Calloway, a 1979 graduate of Ohio University. "Southern Baptist has a different feel, no doubt, but I know what the feel of a community is like, as well as a community within a community. Everyone can relate to that."
Although Bounce TV's primary demographic is black viewers ages 25 to 54, the hope is that a wider audiencewill be attracted toGreater Hope.
"Television is leaps and bounds in front of the film world," said Bell Calloway, whose many movies include "Coming to America," "What's Love Got to Do With It," "The Inkwell," "Crimson Tide," 'Daylight" and "Cheaper by the Dozen."
"It's a much better time for African-American actors in television than on film, but we still have a long way to go. There are so many networks and outlets now, it has increased the diversity and quality content. So that's benefiting everyone across the board, but we certainly need to see more."
And she's optimistic that we will.
"You not only get to do good work in television, you get to have some control over the process," she said. "If we can take what we're doing now and continue, I think we can be in an amazing spot in five years. I just wish film would follow television. I'm just praying that one day the film industry will catch up to what television is doing in terms ofdiversity and quality."
Contact the author: mdawidziak@plaind.com