The How Do You Rock Your Age Campaign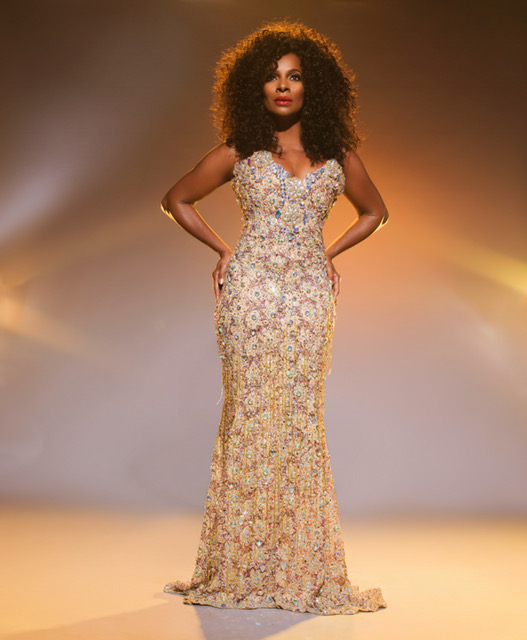 I was born on Wednesday, March 20, 1957 in Toledo Ohio. This year I will celebrate 60 years of life on this beautiful planet. The one thing that I've learned from watching other people around me age, is that aging is a privilege not a given.
I want to celebrate aging! I refuse to lie, stay silent, feel embarrassed or ashamed because I'm a aging woman especially in Hollywood. I will embrace and own being 60 because as I always say, "If I don't turn 60 I'll never be a beautiful feisty 90 year old one day!" God can keep you eternally young if you're afraid of aging. Learn to love your age with every wrinkle, bump and lump that comes with it. Learn to celebrate you!
I remember my grandmother Genevieve proudly wore her age like a badge. She loved to flaunt around fooling people as she quizzed them asking, "How old do you think I am." They where always shocked and she loved it. I thank my grandmother for showing me very early in life that age ain't nothing but a number, it's about how you rock it!
Please join me in my Ageless Campaign. This Is My 60, How Do You Rock Your??? Share and inspire other women all over the world and fight back against ageism by celebrating who you are and the space that God has firmly planted you in. It's not about how pretty you are, how skinny you are or how young you are. It about Looking Your Best, Feeling Your Best but most of all Being Your Best!
Submit your favorite photo, your name, age (all ages welcomed), city and a few words on how you rock your age. I feel so blessed to venture into my new decade and God willing 10 years from now I'll welcome in 70! 
Thank you because you're beautiful!
Vanessa Bell Calloway
Tell me how you rock your age!
#vanessasexysixty