Vanessa Bell Calloway Debuts 'In The Company Of Friends' Webseries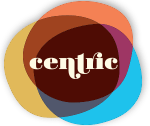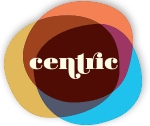 By Bené Viera, CENTRICTV.COM: Actress Vanessa Bell Calloway joins the ranks of actresses creating webseries opposed to waiting for Hollywood to greenlight their ideas.
"In the Company of Friends" is a juicy dinner table conversation between Calloway, her husband Dr. Tony Calloway and her celebrity friends.
On the first episode, her friends Wendy Raquel Robinson, Salli Richardson-Whitfield, Vanessa Williams, Dondré Whitfield, Donald B. Welch, Shawn Chapman Holley and her husband Dr. Tony Calloway sit down for delicious food and intimate conversation.
The group talk about what they'd do if they weren't in their current professions. Wendy Raquel Robinson would be interested in "child care development." Actor Dondré Whitfield would've been an attorney.
They're probably saving the more juicy conversations for later. Will you tune in?
Visit www.centrictv.com/whats-good/entertainment/2013/12/03/vanessa-bell-calloway-s-in-the-company-of-friends-webseries.html to read the entire article. Thanks, Centrictv for the shout out!
For more news and in-depth updates on Vanessa Bell Calloway and her upcoming projects, visit her blog at www.inthecompanyoffriends.tv/celebrity/itcof-blog/