Vanessa Bell Calloway from 'Coming to America' Flaunts Her Perfect Skin and Classy Braided Hair
"Coming to America" actress Vanessa Bell Calloway has managed to maintain her youthfulness over the years. She recently showed off her flawless skin and chic braided hairdo in a new snap.
Vanessa Bell Calloway appears to be living her best life offline and online. Her Instagram posts show that she is doing exceptionally well and she does not seem to be aging one bit.
A few hours ago, she flaunted her look in a close-up image. She donned round gold earrings with a black top. Calloway did not apply makeup but her skin looked beautiful and perfect. The camera was focused on her hairstyle as well.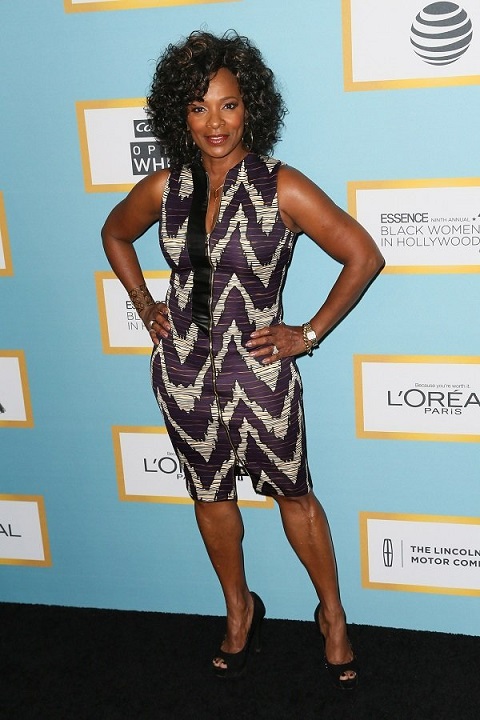 Her adorably patterned cornrows were neatly done, and the onscreen star acknowledged that it gave her a cute look. After sharing details of the hairstyle in her caption, she extended a heart of gratitude to her hairstylist. She said:
"#lawdhavemercy look at my new grey after 3 weeks…@amber4hair is a hell of a braider!!!"
Her fans admired the look and they commented on her gray hair. One person confessed that her looks have not changed. "You still look AMAZING," the person wrote, before adding fire and heart emojis.
Calloway has shown that she is confident in her looks by sharing an image of her gray hair. Similarly, she does not find it tasking to share her personal experiences.
In 2016, she shared the details of her breast cancer diagnosis. She explained that after her doctor examined her breasts and informed her that the margins were not good and that she may have to let go of one of them, she was frightened.
Though it was not an easy decision, her husband and daughters showed her support and love which helped her. She said:
"Anytime you go through anything so emotional, you learn a lot. I'm very grateful and blessed… Don't take life for granted."
Since then, she has been cancer-free and has continued to show her gratitude towards her kids and husband. Calloway has also continued to feature in different movie productions.
In 2019, it was reported that she would appear in "Coming 2 America," part two of "Coming to America." The production will feature the stars that acted in the first movie. This includes Wesley Snipes, Jermaine Fowler, Kiki Layne, and James Earl Jones.
As an actress, she has proven to be passionate about her career. She began acting in 1987 and has continued to render her best in what she does. This has earned her about eight NAACP Image Award nominations.
Source: https://news.amomama.com/225656-coming-america-star-vanessa-bell-callowa.html