Vanessa Bell Calloway Returns on Bounce TV's 'Saints and Sinners' (Huffington Post)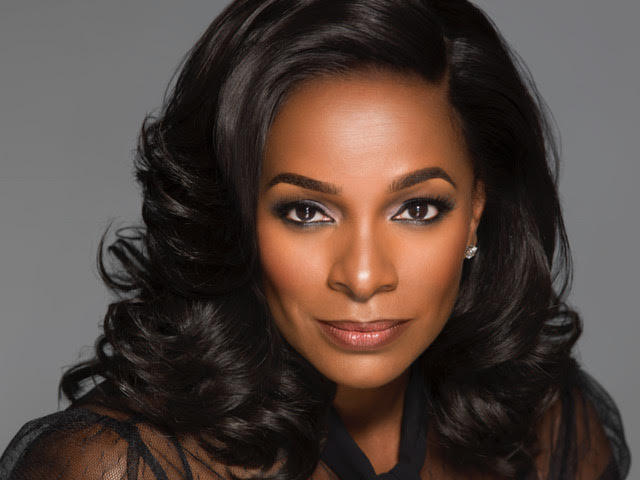 Reprinted from the Huffington Post, 3/4/2017
There has been a recent pop up of shows based on what happens in and out of the church but truthfully we all know that Bounce TV broke the mold last year with the debut of its astronomical highly rated original drama, Saints and Sinners that created television's sudden interest in congregation based television programs. After what seemed like a longer wait then what Job had to endure when God tested his faith, the original church based drama has returned! Sure someone may argue that there was that show Amen back in the day that everyone loved with the Jefferson's Sherman Hemsley—- but nothing prepared audiences for the twists and turns of Saints and Sinners which is unpredictable and scripted intelligently. The Ty Scott created drama stars eight-time NAACP Image Award nominee and veteran Actress, Vanessa Bell Calloway. It also features Clifton Powell, Christian Keyes, J.D. Williams, Jasmine Burke, Keith Robinson and Karlie Redd.
Saints and Sinners returns to television tomorrow on Sunday, March 5th at 9pm ET. This season, death's shadow continues to loom over the town's epicenter, Greater Hope Baptist Church as newly elected Mayor Ella Johnson (Vanessa Bell Calloway) and the remaining power players in Cypress tackle greed, corruption, deceit and scandal among their friends and family. As Cypress police hunt for their newest murder.
Saints and Sinners presented Calloway with another role filled with depth and complexity. Lady Ella has to deal with pressure, perception, religion, sexuality and private struggles. Over the years, Calloway has not just survived in Hollywood but she has thrived. From her roles in Coming to America, Shameless, What's Love Got to Do With It and Grey's Anatomy just to name a few, the gorgeous and physically fit Actress has always worked and maintained great roles in television, film and theater. We talked to her about Lady Ella, politics, religion and issues on the show and in our country.
Read the entire interview here: http://www.huffingtonpost.com/entry/vanessa-bell-calloway-returns-on-bounce-tvs-saints_us_58bb5ff5e4b02b8b584dfc96